8-12-2010 UPDATE:
I got a transmission for the Corrado!

I think I may install it into the car next week, I got it for a great price and I am pretty sure there is nothing wrong with it. It made a funny little noise when I spun it over but it was because the end-cover was dented in and it was dragging on 5th gear. After taking the end cover off and banging it out I was able to get it to stop rubbing. The oil that came out also looked good so I am fairly confident in this trans. This came from a '92 Corrado so this will be a VR6 Corrado Gearset instead of my G60 setup that I had before.

Anyways, I figured I should share as there isn't really anything on here about th
Got a few more things done, I got the US spec engine packed away for now until I can decide what to todo. Tearing the block down the rest of the way was interesting, studying carefully how and why it doesn't use oil as much as the lower mileage engine in the car now. I packed all the engine internals into the tote and hauled it downstairs: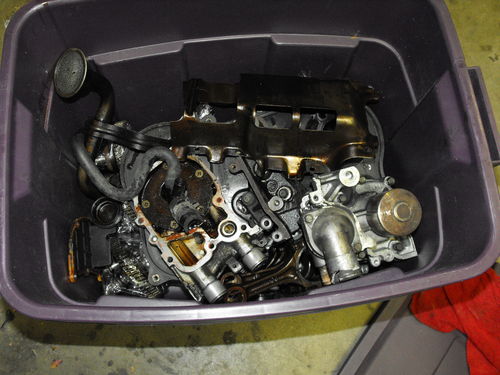 To rebuild or not to rebuild?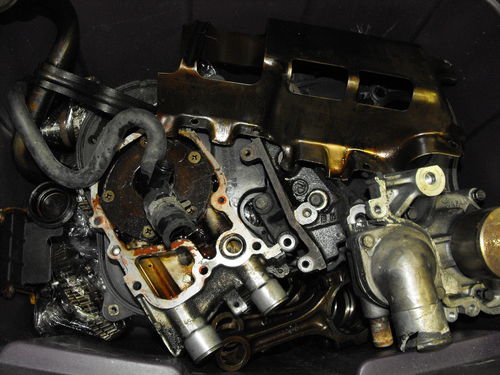 I am so indecisive about this, I seriously wonder what is more within the budget. If you aren't someone who is normally into cars this will provide a glimpse into the inner conflict we sometimes endure while modding our machines.
At this point I have two ways I can go with the new engine. Both options are turbocharged options, let me break it down:
I can rebuild the EG33 so it's a new engine, and do it "my way". This consists of:
Factory 10.01:1 pistons in the next oversize up ($400)
Bearings in the next undersize ($300)
Cryogenically treated block, piston rings, bearings, pistons, and camshafts.
So I am looking at $700 – $1000 just to get the bottom end together.
I can also get a whole EZ30 for the same price, but then it would also need "freshening up". I am looking at $1000 – 1500 for the engine and then another $3 – 500 in head-gaskets, timing chains & guides, and seals.
Turbocharging is in the works, no matter the option that I choose to take. It's a tough decision because parts for the EG33 aren't going to be commonly available for all that much longer. There is always the fact that you can share parts with the EJ22 so at least the wear items like rings and bearings will be around. As far as turbocharging the EG33 there are no oil squirters that hit the bottom of the pistons, only a notch in the connecting rod to allow oil to splash onto the piston bottom so I am concerned with cooling. After some discussion with my engine builder friend he said that its not uncommon for those to be added into engine. The 7 main bearings definitely supply enough oil gallies to allow us to drill, tap, and insert a squirter for each cylinder. This is something that i'll definitely investigate that feasibility of some more and keep you posted on the results. If you have your EG33 apart this far this is one mod you'll definitely want to do.
So what makes this decision "tough"? Well its not price because I would have to spend considerably more getting an EZ30R in there. I guess what makes me reconsider is because the EZ30 should already have these squirters in there. Then there is the convenience factor with the engine being over 7 inches shorter, having a timing chain instead of a belt, and parts are still in production and will be for years to come.
Is it worth the switch? If you asked me 2 weeks ago it wasn't, then last week it was, now this week it seems I don't think so. I guess if I spent $900 on 8.5:1 CR pistons for the EG33 that would balance it out enough to go with the EZ30 instead. Much of this also is so I don't have to rebuild an engine, I guess I should suck it up and do it anyways. It'll be fun!
We'll see what I commit to for plans over the next short weeks. I promise you no matter the path chosen, the results will be amazing.
I was doing some thinking on the EG33 head-gaskets and I decided to take a closer look at them to see how 9,000 miles had progressed on the felpro style gasket. If you look at the cylinders in the block you'll notice a semi-circle notched on the outside of the sleeve. This semi-circle is for the block retaining bolts, to allow you to be able to get a socket down in there. This semi-circle was where the original 135,000 mile gasket blew out on the USDM engine before I got it. After looking at this gasket that's only 9,000 miles old you can begin to understand why. Here in the picture you can see that oh so perfect semi circle shape missing out of the gasket material: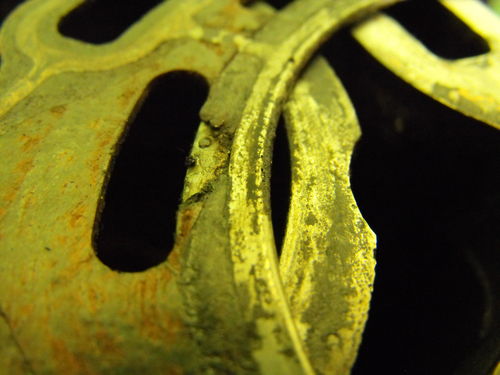 In the picture above the right side is the edge of the sleeve showing the notch or semi-circle. Then on the left you can see where the gasket material was eaten away and the relation to where it once sat. The cylinder did still seal, but only the coined part seemed to be sealing it. I am sure this would have worked for a while, but maybe this is why we see some head gasket issues 10 years down the road on these engines. Good thing I will only order Cometic gaskets from now on!
Sunday was also the "Bug-In" at Bandimere speedway. For those who aren't familiar with the Bug-In its an all VW show that takes place every summer at the track. I added pictures and some video in to the "BUGIN 2010" page (link found on right) of the show galleries section. I did race and did very well for the first time that Albert has ever seen a track. I was a little concerned about passing tech but they didn't seem to mind the setup and before you knew it there as a brick making passes at the drag strip. My best time was 16.83, and that was with a full interior, 2nd batter, subs and 1/2 a tank of gas. It weighed in at a total of 3780Lbs with me in it. This video was my best time, I actually dialed in at 17.00 so I could shift easy, guess even then my launch was amazing. I slammed on the breaks at the end but it wasn't enough and I still broke out:

It was so much fun I had a blast, I changed tunes a couple of times at the track and kept getting progressively faster throughout the day. I will be going back a Wednesday here soon for test & tune. We'll see how he does on race gas and an empty interior. Not bad for some bad piston rings eh?
These 15 inch snowflake look great, I am seriously considering a set for the black Corrado: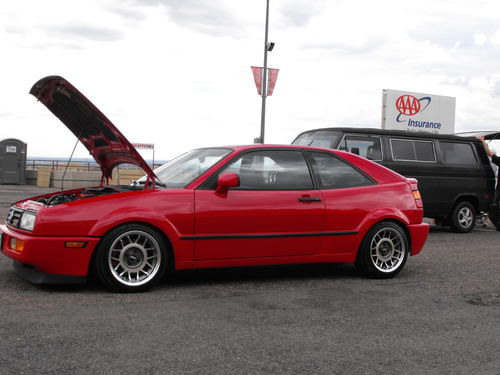 So what parts came this week? Wheels and hardware for the Van, they look different in the picture and much better in person than I was expecting. Between this and the Mercedes wheel choices I think this looks MUCH better.
When converting to alloy wheels you must use alloy hardware: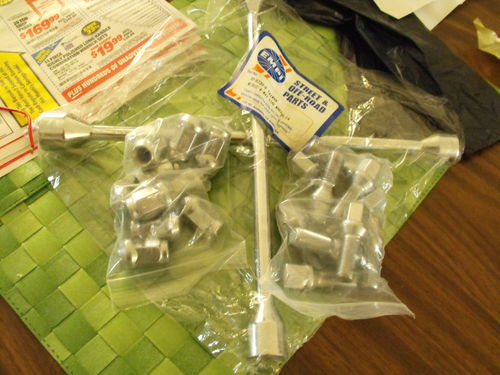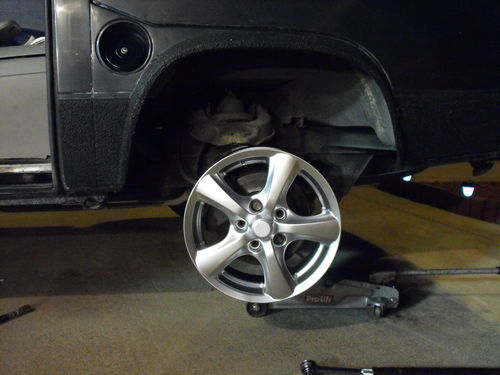 Tires are next week unfortunately I am not enough of a baller to get it all at once lol.
I have bunches more to share but have ran out of time. I will see if I can't get some more stuff up later on in the week. Until then thanks for dropping by!