Here is a random post with several things I've been working on over the last month that I figure you might enjoy..
This is a 1996 Bluebird Wanderlodge, I've been doing various things to it. I enjoy the drivers area as it kind of reminds me of a space shuttle with all the instrumentation around. There are a couple of overhead panels as well that take care of various functions. This one has been a bit of an interesting project to work on as little documentation is available on the internet. I have been able to sort through it though with little issue. Tasks on this beast include modernizing the entertainment system by ditching the old tube TVs in favor of some more modern TVs, as well as adding a trailer brake controller and major generator service which included the generator's exciter stator, rotor, and rear bearing. Luckily all is well now and this beast is being finished up.
Check out the fuse and relay panels here in the front. I had to tap into relay #18 here which the brake light switch connects to and turns on the brake lights. I needed to grab the brake light "signal" for the trailer brake controller.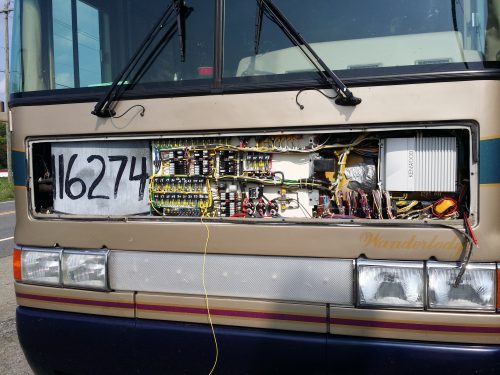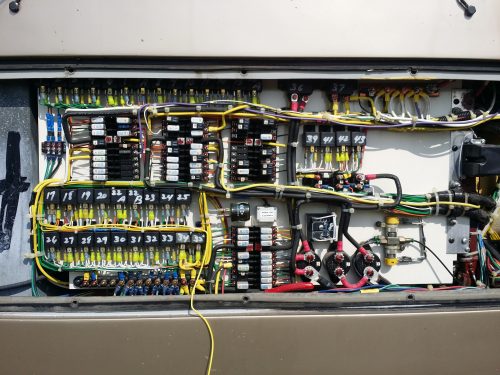 You can see below on relay 18 where I've added my wire. Hopefully this helps someone else should they need to add a trailer break controller of their own. There was already a splitter for the female push on crimp connectors, I just simply switched the sides so it was on the appropriate side of the relay. Ran a new wire across and once finished I was ready to rock. Also something worth noting, the cigar / cigarette lighter fuse / circuit breaker is located on this section of the bus as well.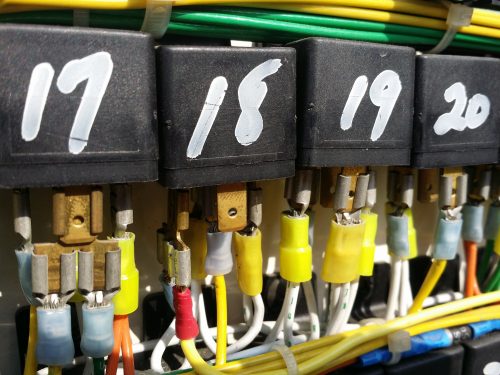 I've also started wiring in Megasquirt 3 into the caddy shack project. Here are a couple of quick snaps of the wiring harness starting to take shape on the ECU end.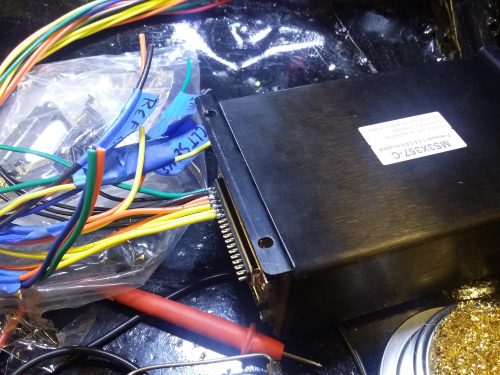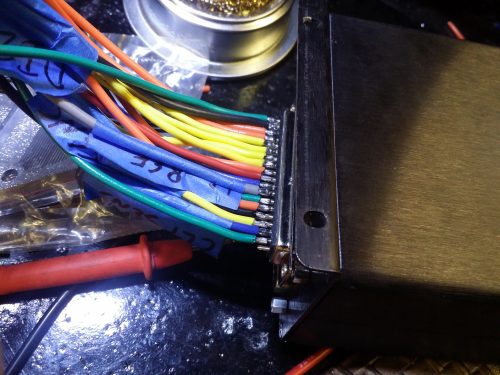 I also noticed that this DDR4 ram stick has an interesting trapezoidal shape to it. As it turns out, this modification was more evenly distribute the insertion force of the ram: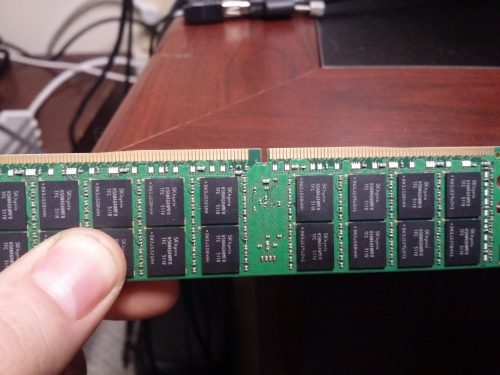 I also was able to fix the SSL issues that have been going on with the DoogieLabs site. The entire site is now working in SSL, though it may not work in Windows XP / give you some interesting warnings. If things don't work to well for you, let me know. Though, you may not be able to read this. 😛