Whats up!
I have been busy with shop stuff which is the tradeoff when it comes to cars versus electronics. From week to week I have to choose which one I would like to spend time on.
Finally got the new bumper and corner lights installed in this Jetta, I really like them it transformed the whole car into something that looks really sharp: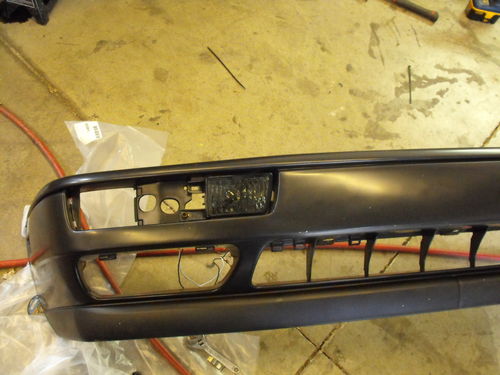 The lights themselves are actually for the European Jetta so they don't fit the US bumper like they are supposed to. This car also got a new "sortafit" (certifit brand) front bumper. It took about an hour of modification to get it to fit on the car:
With new lights, bumper and grille in place the end result looks really cherry: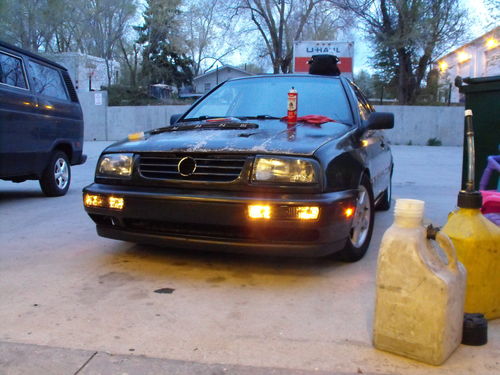 I love the "white glow" that non colored lights leave. Its a great soft light for the smoked look: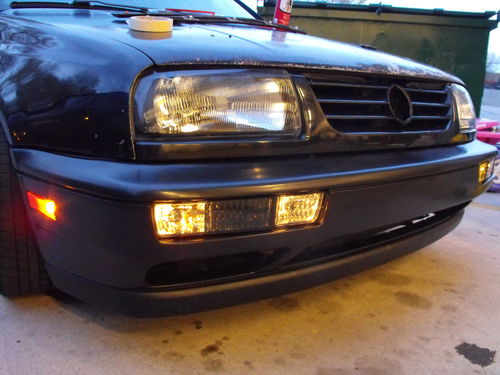 I opted not to hook up the smaller orange bulb but leave the dual filament US bulb holder for both functions: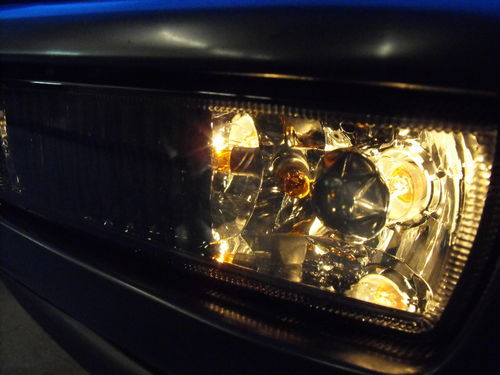 With the headlights: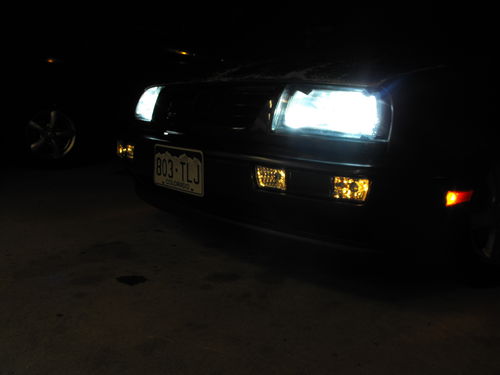 So in the end a job well done, and will last for years to come.
What else has been up? Well I finally got around to my other project car, the Passat I was going to turn around and get going ended up being parted instead. I sold just the engine for enough to make 200 over what I paid for the whole car, so now I can focus on getting rid of the rest and moving onto the next car. I disassembled the bad automatic transmission to see what was causing the strange symptoms that were occurring. Basically the transmission was always locked in a gear, whether it be neutral, reverse, or whatever the car would always want to move forward. Even if you started it in part it would lurch forward until it was resting on the parking gear. (kind of scary to think about)
The transmission is an 01M, the auto that doesn't include the dipstick: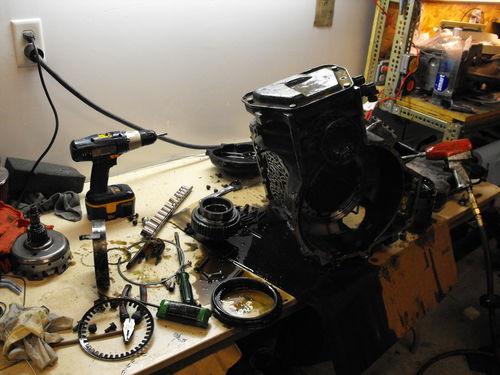 As I tore into the transmission I didn't find anything wrong at first, although I knew something was up because when I took the fluid pan off the magnet on the bottom at at least 1/4″ deep in material on it. (hands were so dirty I couldn't photograph) I knew something was up and had to keep digging.
Once piece I saved from this transmission was the planetary gear set that was inside it. It's pretty neat to sit here and play with, I completely decreased and washed it and is now a front counter display toy 🙂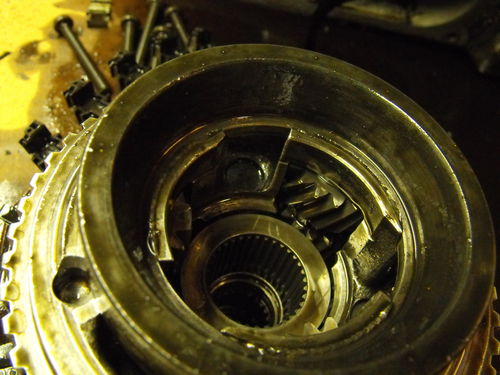 After cleaning it up it looks much better: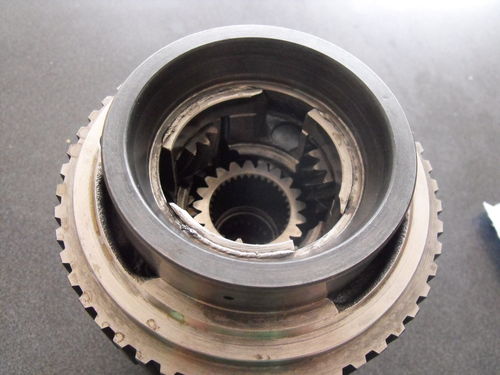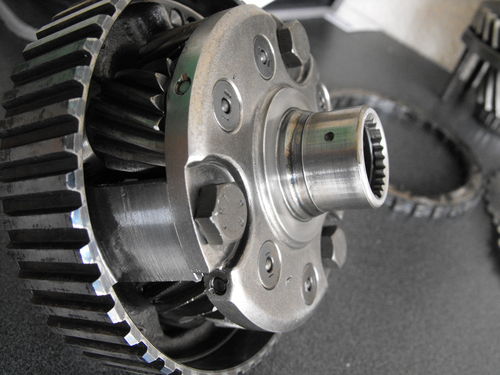 So what ended up being wrong? The friction disks for 3rd gear were completely melted together! The should stack on top of each other one after another like this: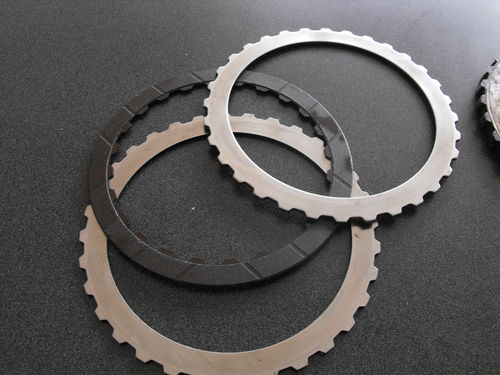 And it was melted into one solid piece like this: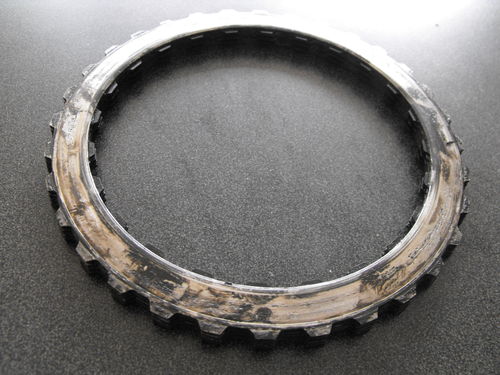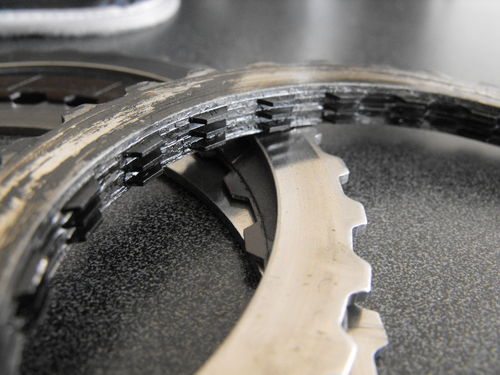 Guess I don't need hydro pressure to be in 3rd gear anymore!
So I ended up selling the engine out of the Passat and installing it into a Jetta which happened pretty quick, car was dropped off over the weekend and was ready to go Tuesday night: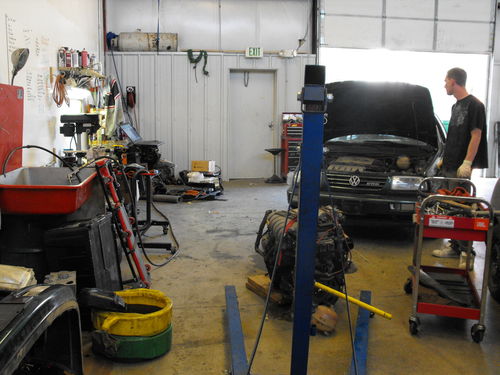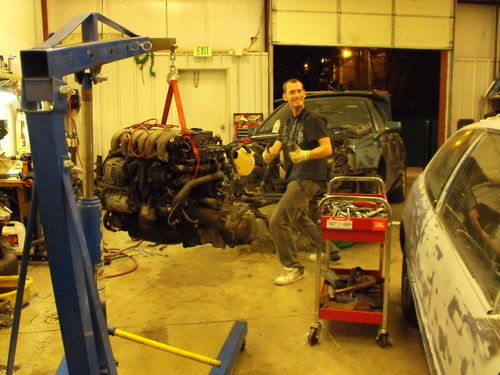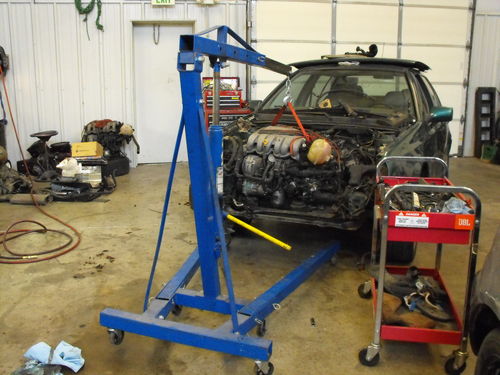 This little car was quite happy to receive a donor engine with less mileage on it. I don't expect to see this car back here for quite a while, since it left here running like a Swiss watch.