It's been warm out so I have been busy! I have gotten more of the much needed body work / paint prep on the driver's side. This last week has shown some significant progress in the way of obtaining a reasonably flat surface to paint onto, among a few other things with the Van.
We start by sanding into the paint used to protect the work from moisture, I noticed there were a couple of spots that I had actually forgotten and made a note to tend to those later on: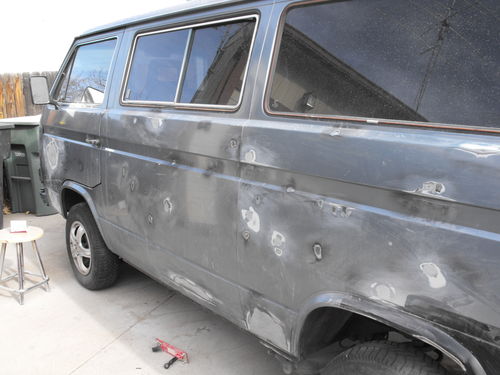 I had some help with the sanding process, my good friend Calvin did an excellent job with sanding and without his help the body wouldn't be nearly as ready as it is now: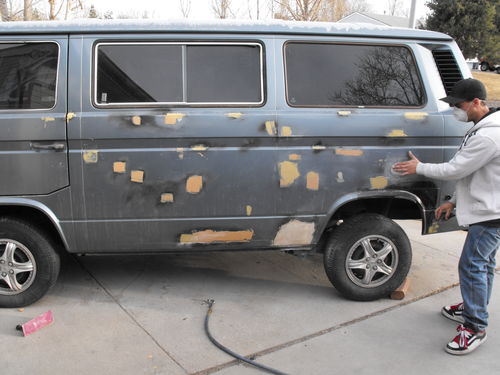 We made it through the first day putting on filler and sanding, by sunset it was painted up again as the weather forecast called for some precipitation the next day: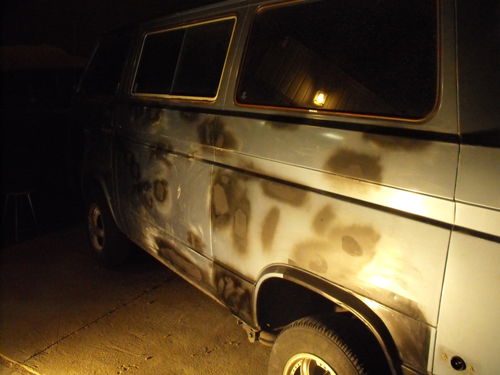 After the weather had come and gone I sanded off the top layer and put down the glaze, I opted not to sand it but instead just paint over for protection, leaving the finishing sanding for after the glass it out and i'm hours from paint: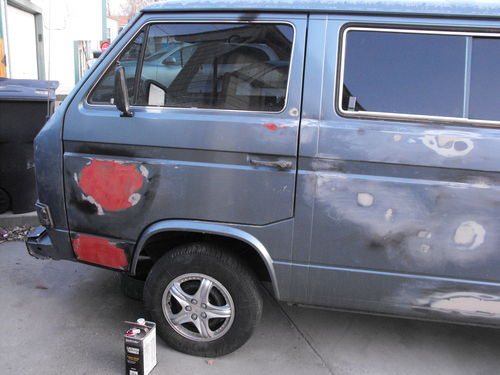 Once I had 20 or so small spots to work with it got confusing which ones needed work so I painted over the completed leaving what was left, which really was only the spot down by the rocker panel. It's the only one left that needs sanded: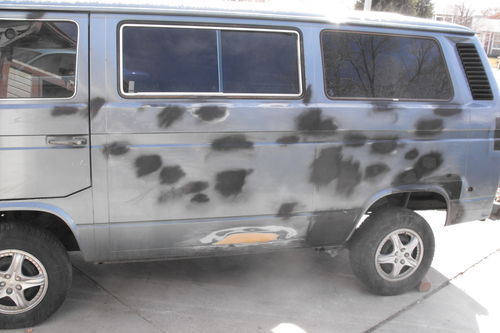 On a side note I noticed that some rust had developed on my driver's rear quarter repair, so I dug out some of the fiberglass and wasn't pleased with the result. I am still deliberating the next best course of action but at this point it's going to get re-done. I am not very thrilled and am curious what ended up happening that caused that in the first place.
Aside from body work I was able to move forward on the JDM engine! Parts have once again started arriving now that the transmission is paid for in full, I started with new cam & crankshaft seals as well as 2 of the timing belt rollers: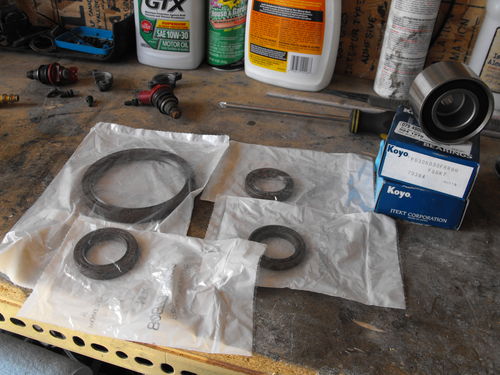 I also removed the oil pan from the JDM engine and cleaned the gasket surfaces as well as the inside of the pan: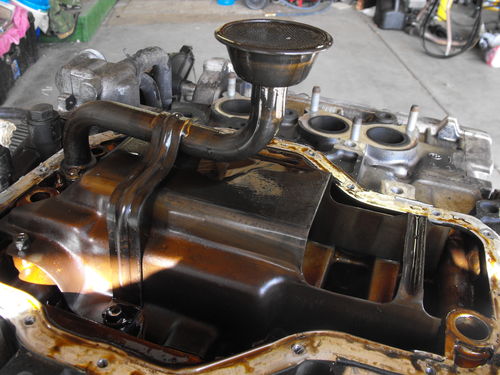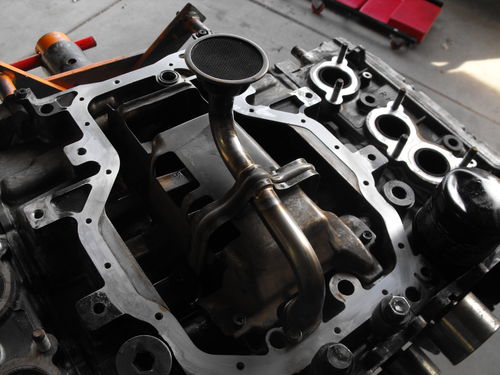 I also painted the oil pan: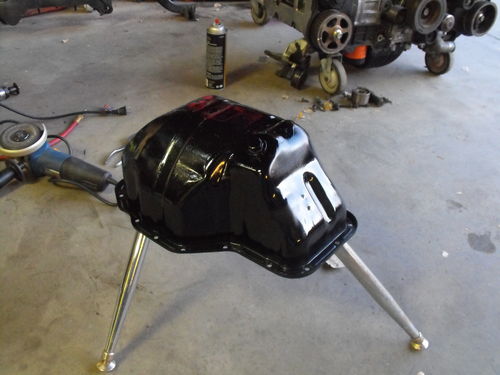 I removed one of the valve covers and hosed everything in brake parts cleaner for an initial inspection, looks pretty good!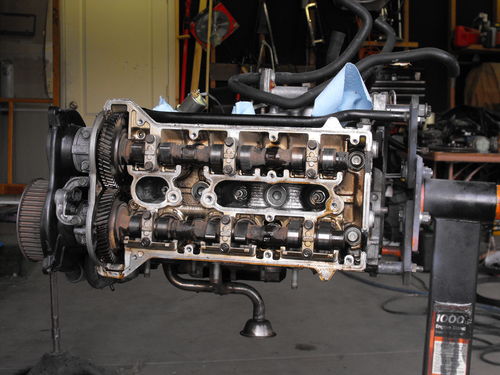 The inside of the valve cover wiped off with real ease, this is the before picture forgot to snap the after but it cleaned up looking new: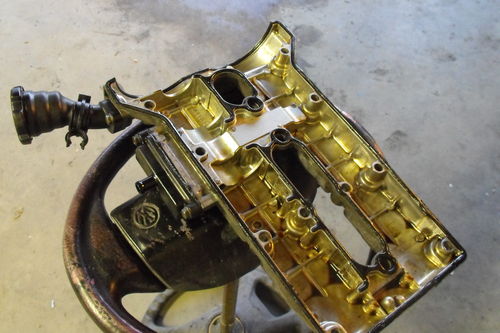 That is all I have for now, I haven't gotten much more done on the cluster and have started prep sanding the one removed valve cover for polishing. It's supposed to snow Friday and as soon as it's warm i'll be outside continuing work. (when I can)