So much has happened over the last month and a half, lets start with the latest and work backwards. ..
I now have a shop! I signed a 1 year lease on a 2860Sq foot shop space, complete with office and showroom, I am going in with my buddy Mike on it. We're looking at creating a performance shop that caters to all related tendencies… Including computers and electronics!
The two go hand in hand in cars these days so having a full electronics lab at my disposal when completing engine swaps is just what I need. For example, swapping a EZ36 Subaru engine, ecu, and harness. It won't allow full power output of the engine and set a check engine light if it cannot communicate and get an a-ok from the transmission and abs computers. This is where I come in, I can build a small box to wire into the ECU harness / CAN bus to simulate the signals of those computers, therefore retaining the factory computer and along with it programming, and drive by wire throttle system. This is going to be nothing but the most fun and learning I've ever had in one place, and it only gets better from here.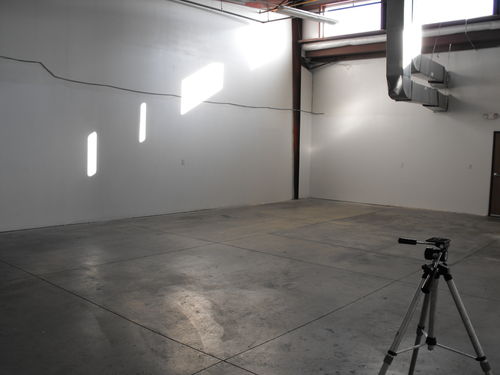 This is the main area of the shop, I stood in opposite corners to take pictures, I will remember these reference points and take photos from them as the months progress, then I can compile them into a "quick slide show" that shows shop progress..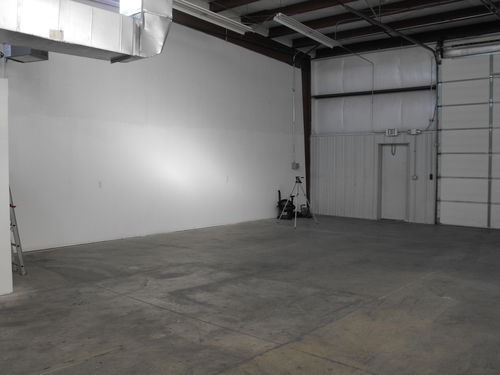 Setup is going to take some time, I didn't realize the scale of things I guess you can say until I actually started moving stuff in. There is much to be done, and the weekend of the 11th was the first real progress. By the end of the first three days the shop soon looked like this:
By the end of Day 1: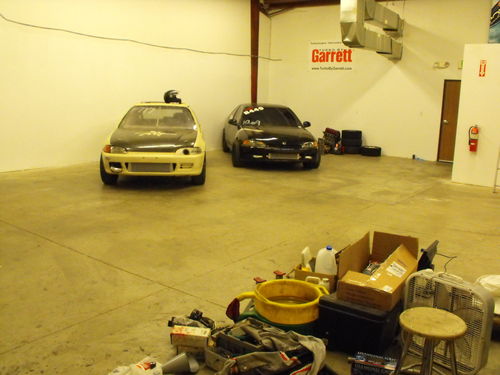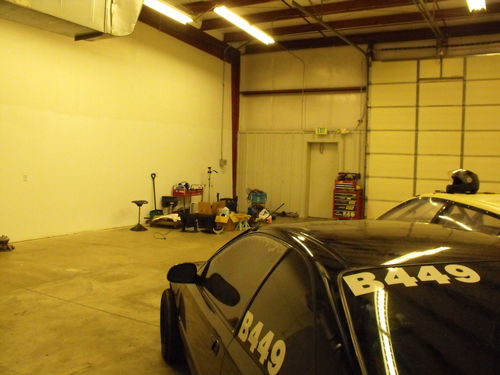 End of day 2: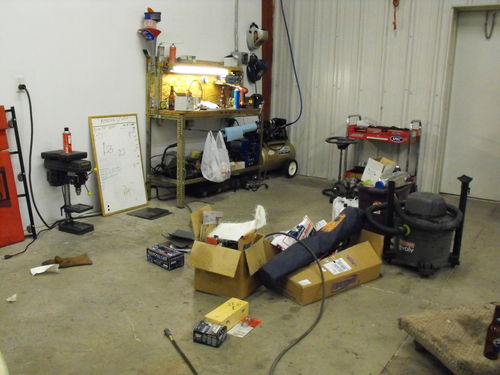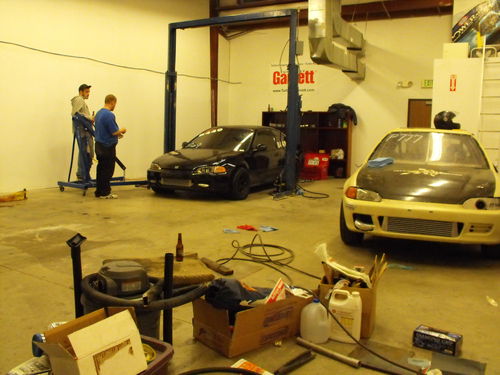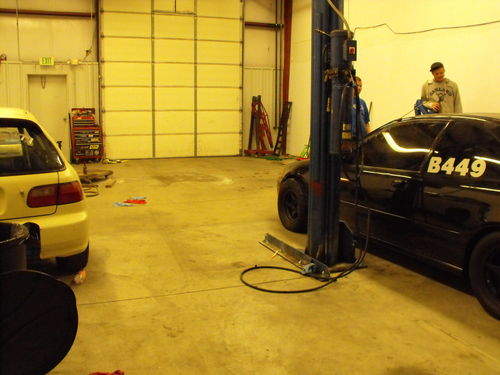 Pretty much today 2/20:
Note the propane tank up as a secondary air tank for my compressor (more on that below):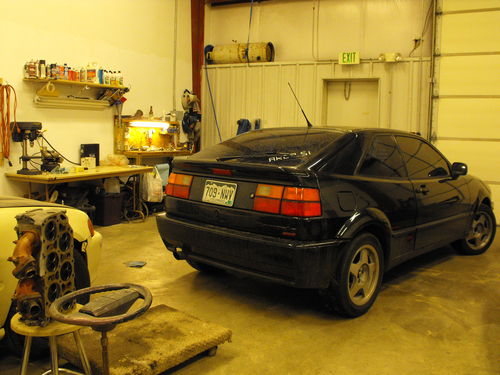 My work area is setup and ready for use: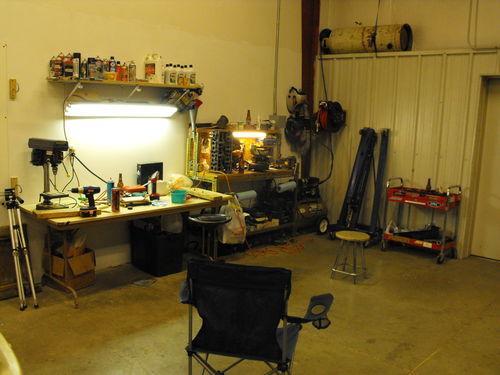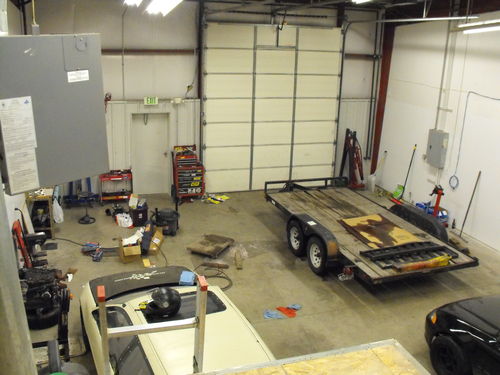 Mike's Bench / box for now until he gets a big box to put on the right.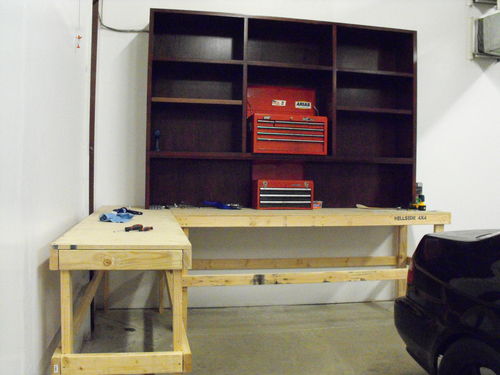 Office is still a work in progress: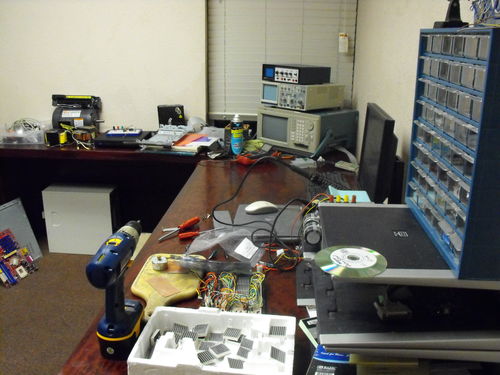 We now have our next generation server in the works: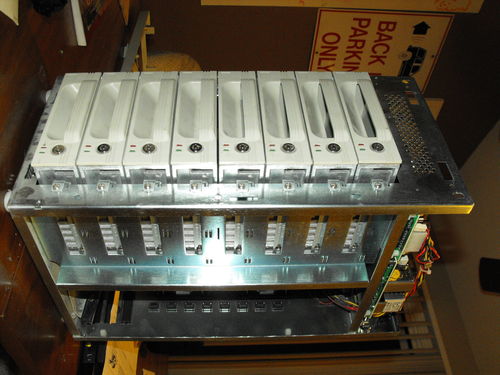 This is an old RAID scsi tower that had a bunch of SCSI-2 hot swappable drives in it. really liked the case size and thought it'd be ideal for a server. I'm not into big servers these days like I used to be. More lately I have been about big power in small packages and I think this may be a good start. I want to use a mini-ITX formfactor board and then a SATA raid card so I can install 7 2TB drives and then a dvdrom into the bottom most bay. The top of the cast has four power supplies designed to handle 2 drives a piece. I may replace this with a more regular power supply, I haven't quite decided yet. These things should come quite handy:
Checking ITX board fitment, this is an old blown up EPIA 533 fanless, I would want use something dual core Atom or better:
Here is the old SCSI cabling setup that came installed in the cabinet from the factory, I love how all my projects start as an old beige box full of older computer goodies. I stripped the old hot swappable trays for their fans and locks and other goodies: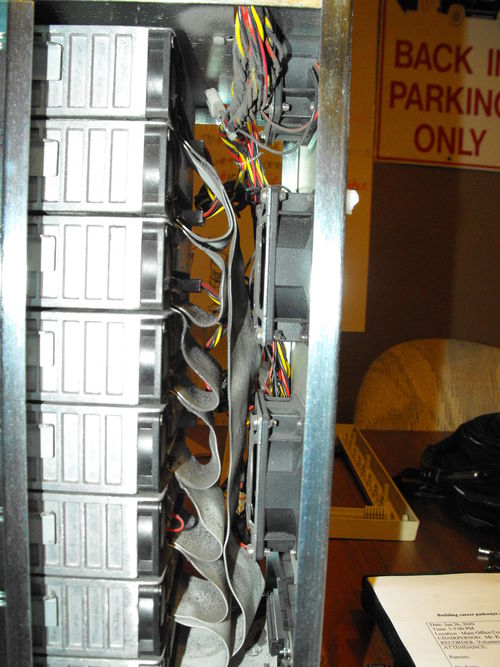 This is one of those cases thats going to get fully modded into computer artwork. So expect to see that in the near future after the shop is up and rolling.
I have gotten some more work done over the Corrado over this last long amount of time. I actually managed to pick up some mandrel bent sections for hellaciously cheap! my 1-5/8″ tubing was at most $13 for the U-J leg.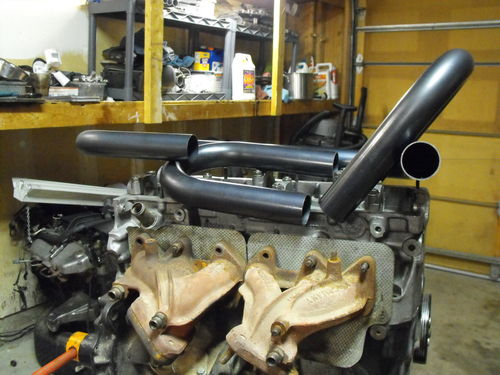 Whats interesting is when you hold the turbo up for mock-up, things look great on "paper".. I am extremely worried about what its going to once its put inside the engine bay.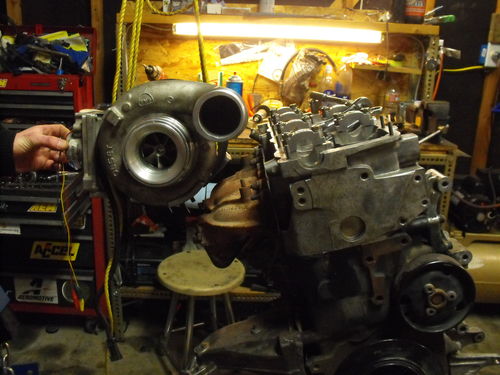 So I started to investigate just how the thing would look setup in the engine bay, I had to do a power steering pump on a touareg so i ended up busy, but this week I am going to make more headway with this. My next purchase for the car is fuel system parts, I cannot wait to start taking things apart for upgrades!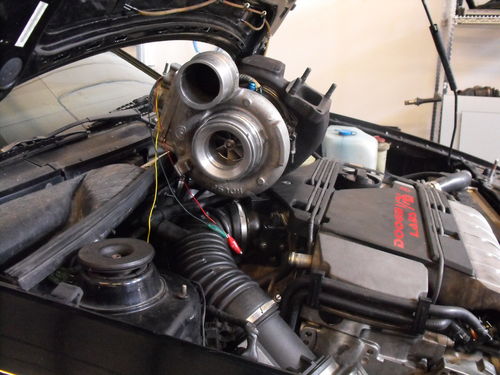 The fitment looks like its going to be wayy to close .. . 10 lbs of shit in a 5lb bag for sure.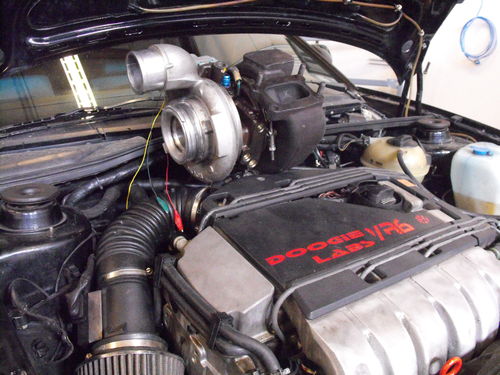 I finished up the air storage tank addon for my air compressor. I originally had planned to mount it in the garage rafters and so I drilled and tapped and added a drain into the side. The tank walls were just barely thick enough to not require extra plate or a bung to be welded in place, if it gets knocked around at all that thing is sure to shoot off. For now it will work to drain the water at least: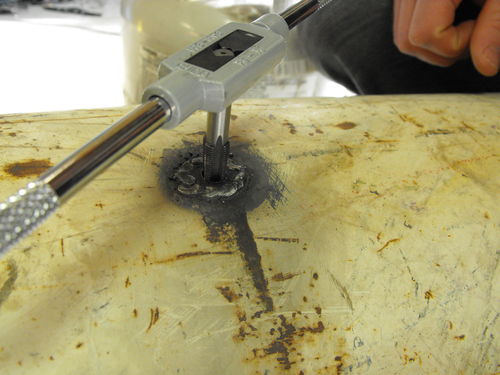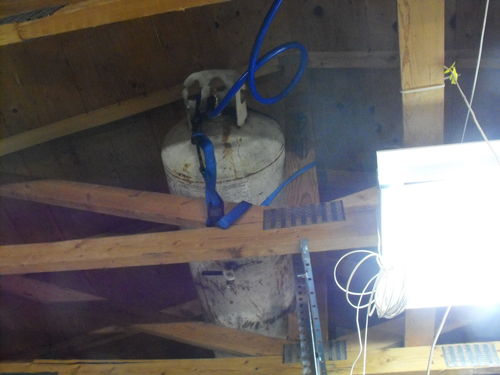 Remember to weld in a circle around the area that you're going to drill when you do this type of work. This strengthens the tank wall around the area that you're about to drill.
So for now at least, that's all I have. Picture taking and such is about to increase heavily. I have lots of todo projects for the shop & lab that will create a great opportunity for a DIY writeup. Including setting up your own CCTV system with zoneminder! I'm talking if you have a wireless router and a spare computer you only need to spend $80 for each cam you want to add plus the cost of a nice large drive to store video footage on!
If you need work done on your car or computer please take a look at my services section and let me know what you need done! Don't forget to always inquire if you are in a tight situation I understand and can work with you!
I'm not here to create more things wrong with your car I am here to help and to get the job done right.