12/23 Update:
Some goodies came for the Van, the 1st part that I have bought for it in a while. (other than hose-clamps lol) They are to replace the broken visor clips I have: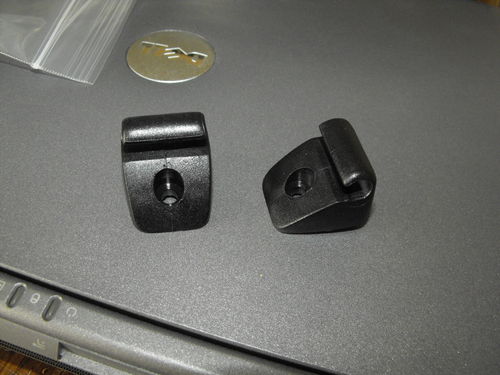 As far as I was aware, only the drivers side was broken, but I was horridly wrong, both of them were! Wow glad I decided to replace them both (besides just the color lol)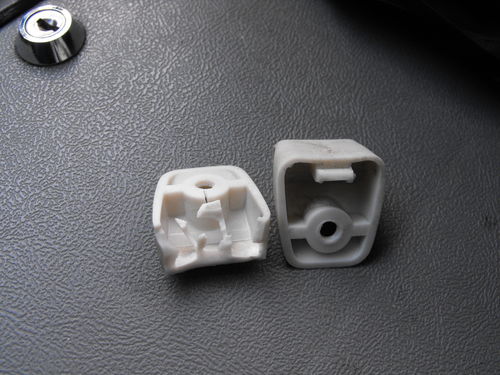 Installed and replaced the visors, they actually seem to old the visor in position better, since the plastic is nice and tight is has a renewed grip on the visor: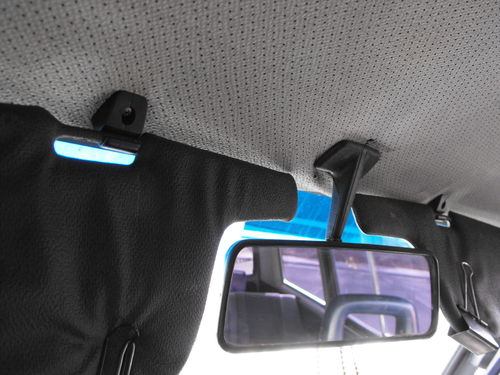 Win98 Laptop:
I finally got something done I have been meaning to do for a long time. In the age windows 9x we still had a dos base to play around with. More often in my projects that I attempt with thin clients, and embedded computers I often find myself relying on dos to do things like launch windows CE. I remember times back in the day where I could package something onto a cd using a win98 boot floppy image to bring me to a dos prompt with cdrom support. This was a good way to partition a hard drive, copy windows 2000 install files to a folder on the hard drive, and then start the setup process after rebooting the computer and booting from the hard drive, later converting the partition to NTFS in setup. This trick was used on many diskless laptops and was a good universal way to install win2k or xp and if it ever needed the CD for drivers or options installed via add/remove programs, it would look to the i386 folder copied to the hard drive.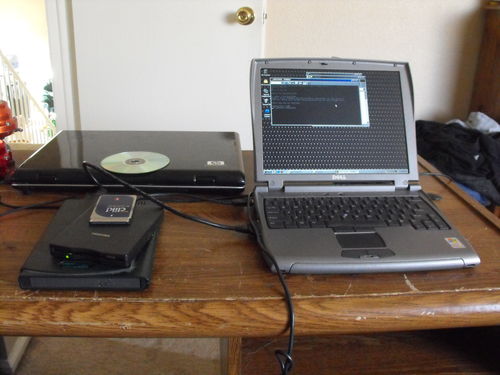 So I had this Dell Latitude C430 laptop that was a PIII 850, 512Mb of Ram and 40Gb HD, it didn't come with the docking station and the bios didn't support booting from USB, or the PC Card slot (ARGHH). My only option left was to pop the drive into another computer, so I put it into my x31 think pad. I could have went with 2000 or XP, but honestly I already have that, in my thinkpad. This laptop was re purposed with the special task of being available for legacy applications, I formatted and partitioned the hard drive, 1 large fat32 hard drive, I then created a win98ins directory and copied the cd over to it. After booting in the Dell and loading windows 98 about 30 minutes later I had a fully functional system. Today I used it to create a fresh windows98 start-up disk via my USB floppy drive: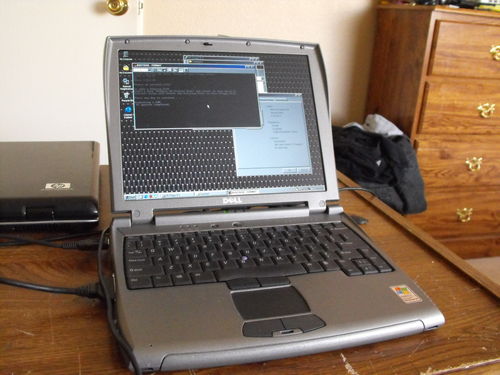 Here are are the drives I collected that work great with legacy hardware and even new hardware! Starting from the bottom is a backpack Bantam CD-Rewriter, this is a cd burner that it connected to your computer via the parallel port. It comes with a PCMCIA card as well for those laptops that don't include one. Its handy for situations just like this where I need a CD drive on my otherwise diskless dell. The floppy drive is in the middle and then up at the top is an iomega Click disk drive and disk: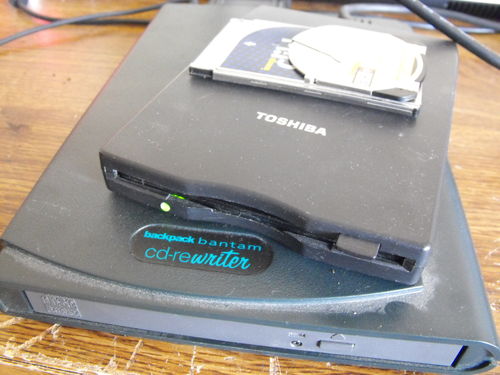 The click drive is like a tiny version of a zip disk, it can only hold 40mb but it works as true plug and play in windows 98 and up, no extra drivers required: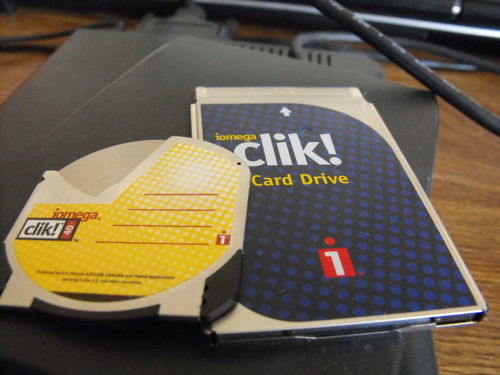 Here is the underside of the disk, this guy is great for getting drivers on the laptop initially especially since it needs special ones for the backpack cdrom, and windows 98 even needed drivers for the USB floppy! LOL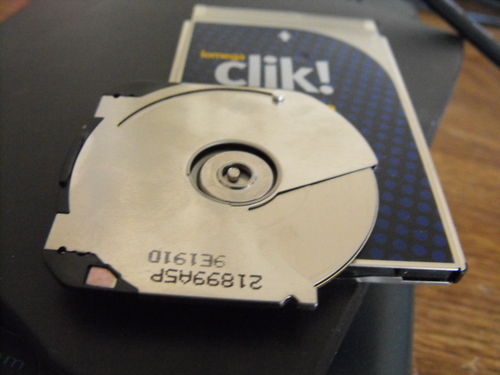 So now I have my legacy system if I ever need it, as well as my boot disk I have been seeking. I will post the floppy image so those who need it can just write it to a floppy. I will even create an ISO image with that as the boot image and post that for download as an iso template. I will have more later this week on the thin client and the embedded os experiments I am going to be conducting.
12/24 edit See http://www.bootdisk.com/bootdisk.htm for windows / dos boot floppy images
I have also added a classifieds section, this will take you to my wanted / for sale items. If you would like to add something for sale let me know. I am almost finished with the services page, there has just been so much to add to it, I hope to have this up over the next couple of days.