Got a little more done on the Vanagon, the work honestly has been slow going but still waiting for parts.
Lets start with the one part I have managed to accumulate over the last week. One of the two required engine wiring harnesses for replacement. I ordered this one from the Subaru dealership and the second one I found for a better price and will be purchasing online. This harness will replace all the broken fuel injector plugs and won't be burnt to a crisp. w00t!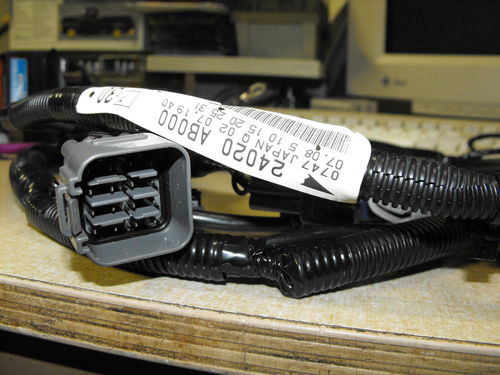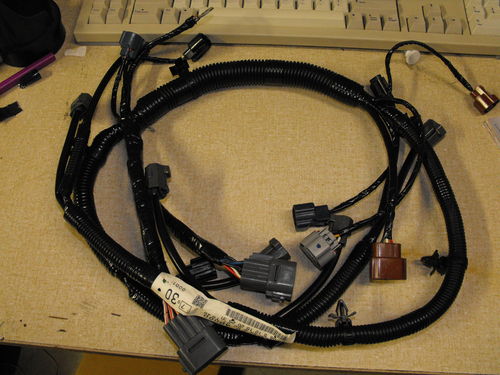 Then I was finally able to accomplish more on the rust I had discovered that ruined the body work I had done on the driver's side wheel arch damage. I decided this was ample opportunity to grind the rest of the filler out and work the metal some more for a better shape: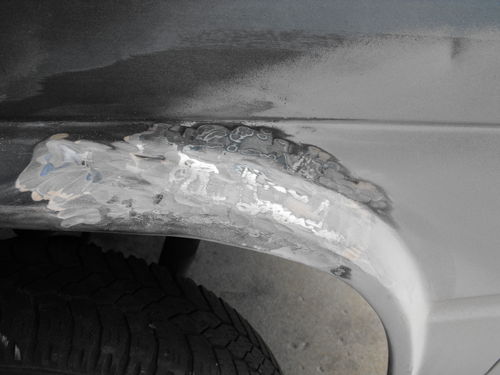 Got everything dug up and cleaned out, wire brushed and re-shaped. I noticed that I still wasn't able to obtain the shape exactly the way I wanted: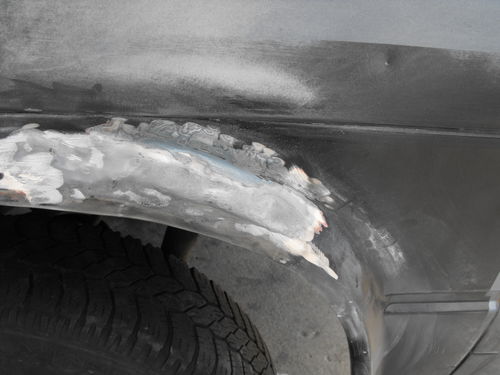 So I threw down a layer of fiberglass cloth, don't worry 7/8ths of this will be sanded off, I am just a novice at body work and use up lots of material: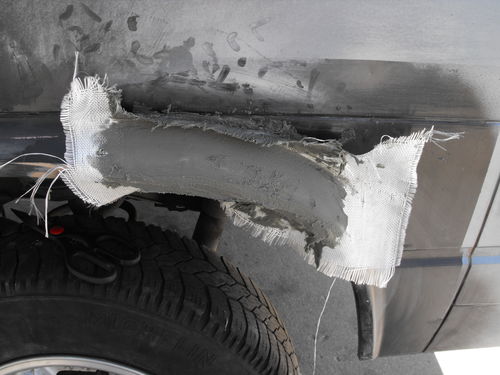 Got the excess all cut off and this is what I was left with to sand to the desired shape: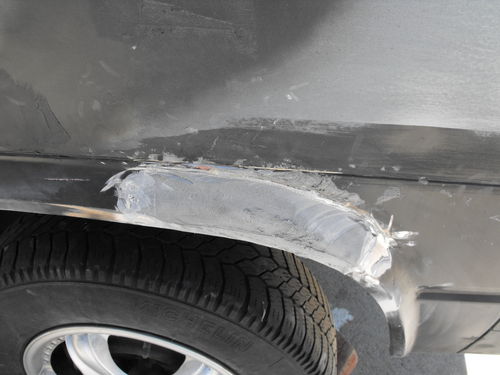 So I started sanding: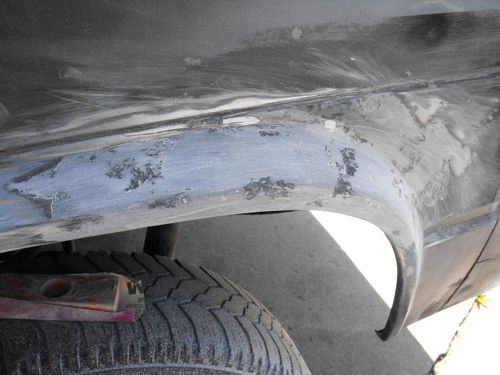 Then I sanded some more: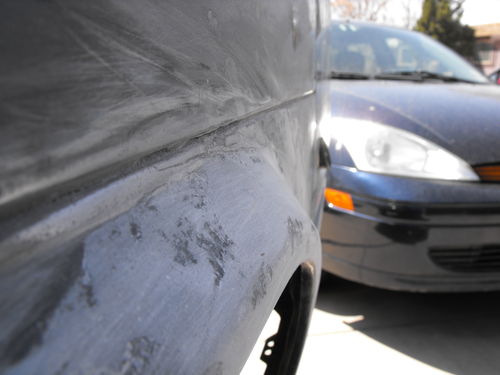 This is the point I decided to stop, I had to work this weekend to I didn't get all day on it: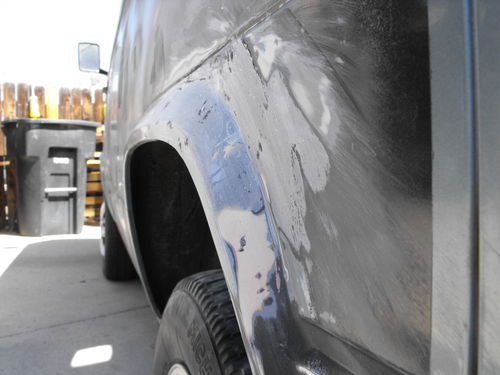 Painted with black anti-corrosion paint to protect until I get some more time: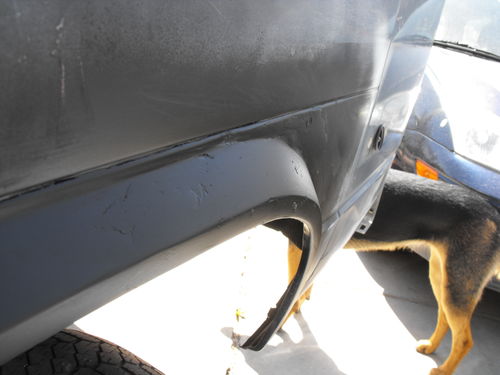 Overall I am pleased with the results, I wasn't at first but it was mostly out of frustration towards so much sanding, but hey that's what happens in body work.